Maserati Dallas
5300 Lemmon Avenue Dallas, TX 75209
| Service :2425 West Northwest Highway Dallas, Texas 75220
OPEN TODAY: 9:00 AM - 6:00 PM
Open Today !
Service:
8:00 AM - 6:00 PM
\ THE MASERATI F TRIBUTO SPECIAL EDITION

The Maserati F Tributo is a 1 of 1 special edition of the Maserati Ghibli and Maserati Levante, available in Rosso Tributo and Azzurro Tributo. This exclusive lineup celebrates Maserati's racing history, which dates back to 1926. The F stands for F for Fangio, the driver who made his mark and Tributo, meaning homage or tribute. You can now pay homage to the exclusive Ghibli or Levante F Tributo Special Edition at Maserati Dallas today.
\ RACING BLOODLINE
A bold, vintage-inspired track aesthetic brings to life the passion and glory of our racing origins.
The F Tributo Special Edition is the sportiest racing suit for your high-performance Levante and Ghibli. Are you ready to take your most daring self to the grid?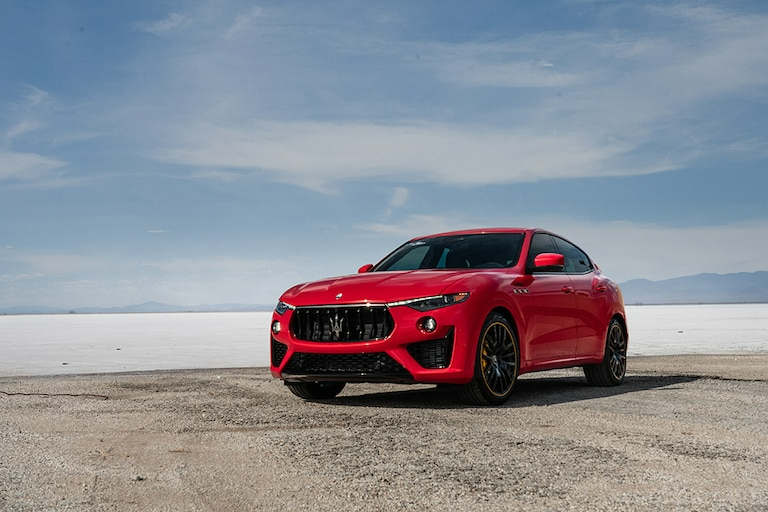 \ A TRIBUTE TO A LOVE OF SPEED
The F Tributo Special Edition celebrates our racing heritage and our wins in the world of motorsports. Our tenacious spirit was forged on the track, to be fused in every Maserati road car. It's an enduring bond that continues to power us forward.
\ LEARN MORE
Learn more about the Maserati F Tributo Special Edition and why you can celebrate the Maserati competitive racing heritage with a purchase today.